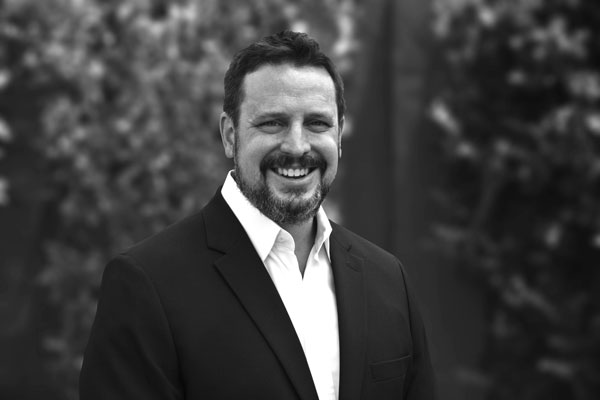 Jay R. Galati, DDS, MSD, PC
Dr. Galati has been practicing orthodontics in Scottsdale, Arizona, since 2000. He grew up in Jamestown, NY, but his family would visit relatives in Arizona, and he is thrilled to now call Arizona home. He undergoes advanced continuing education courses across the United States and attends monthly meetings through the Arizona Orthodontic Study Group and the Seattle Study Club to study the complex treatment of patients involving multi-disciplinary care. He and his team are here to help patients achieve the smiles of their dreams, and they are committed to changing lives one smile at a time.
EDUCATION
Dr. Jay Galati graduated from Ohio University in Athens, Ohio, in 1994 with a Bachelor of Science in biological science, graduating "cum laude." He then went to Case Western Reserve University School of Dentistry in Cleveland, Ohio, where he received his Doctorate of Dental Surgery in 1998. He remained at Case Western Reserve University to complete his Orthodontic Specialty Training, as well as his Masters of Science degree, in 2000.
LEADERSHIP/AWARDS/CERTIFICATION
Served on the House of Delegates for the American Association of Orthodontists
Served on the Board of Directors representing Arizona to the PSCO
Past President of the Arizona State Orthodontic Association
Past President of the Arizona Orthodontic Study Group
Past President of the Scottsdale/Paradise Valley Dental Study Club
Western Regional Dental Board Certified
Consistently been named one of the Top Orthodontists in Phoenix Magazine
Elected to the Omicron Kappa Upsilon National Honor Society, awarded only to the top dental graduates in the nation
MEMBERSHIPS
American Association of Orthodontists
Pacific Coast Society of Orthodontists
Arizona State Orthodontic Association
Arizona Orthodontic Study Group
Knights of Columbus
Seattle Study Club
Spear Education Study Club
Dr. Galati has been married to his college sweetheart, Lisa, since 1995. They have two sons, Jack (graduate of Arizona State University) and Joey (attending University of Arizona). Dr. Galati is a devoted husband and father, and he loves spending his spare time enjoying the great outdoors all over Arizona and mastering new culinary skills.
Meet Our Team
Choosing to begin orthodontic treatment is a major investment in your future and your overall dental health, and selecting the right office is a very important part of that decision. Our team is highly trained and dedicated to providing a superior level of orthodontic treatment in Scottsdale, Arizona. From the minute you walk through our door, Dr. Galati and our team will do everything possible to make your experience a positive one. We consider it a privilege that you have placed your confidence and trust in Galati Orthodontics.
---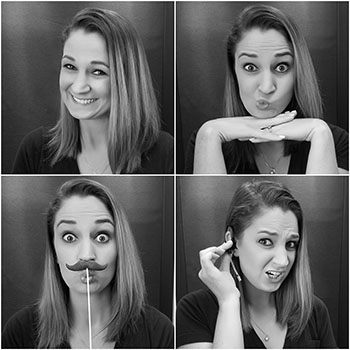 Lauren – Front Office Coordinator
I'm one of the first faces you see when you enter the office, and I love greeting our patients and making them feel at home. I have been part of Galati Orthodontics since the start of my orthodontic career in 2010, following an internship with Dr. Galati as part of my dental assisting program. A native of Phoenix, I attended Phoenix College for my associate's degree. I began my career in the back office and love having the knowledge to fulfill front and back office roles so that I can help patients in all aspects of our practice. I appreciate how everyone on our team strives to support each other, and I consider them all part of my family. I'm married to my high school sweetheart, and we have a daughter, a son, and two dogs.
---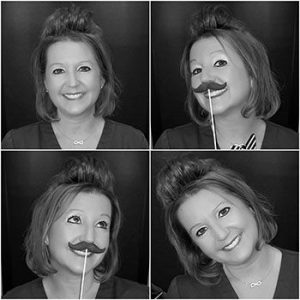 Erica – Orthodontic Technician
I'm a certified dental assistant and am X-ray certified; I have over 20 years of experience in the dental field, first working in a pediatric dental office and then progressing to orthodontics. Not surprisingly, I'm very knowledgeable in caring for patients. I joined Dr. Galati early in his career before moving out of the state for a while. In 2013, I rejoined the Galati Orthodontics family. I love working with great people (patients included!) and getting to be myself. I'm originally from Illinois, and my two great loves are pizza and Phoenix winters.
---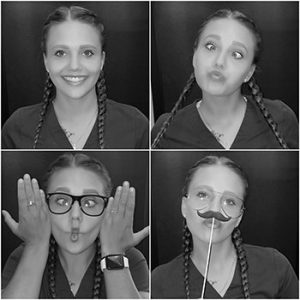 Cassidi – Orthodontic Technician
I started my career with Galati Orthodontics in August 2015 after graduating from Altrain Dental Assisting Academy with perfect attendance, academic honors (straight A's!), and certification in X-rays. I have known "Dr. G" since I was very young, so it's rewarding to be able to work with him. I also appreciate how we are a family. My parents, three brothers, and dog Zoey are a big part of my life, and I recently became a brand-new aunt to my nephew, Ferris. My mom is also an orthodontic technician of 25 years. My hobbies include Xbox, softball, fishing, drawing, camping, visiting the shooting range, and working out.
---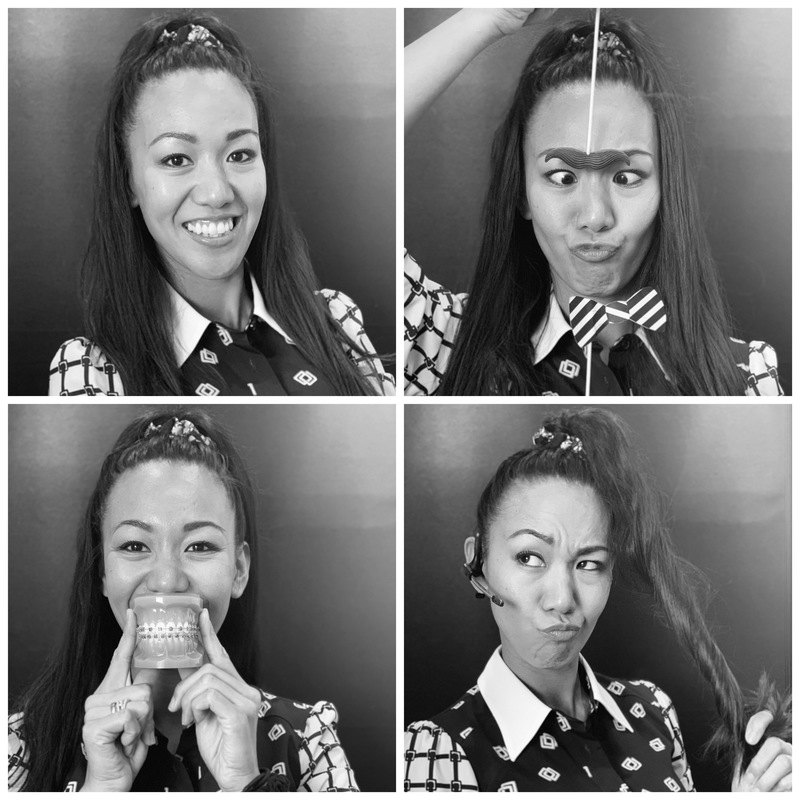 Talia — Treatment Coordinator
My smiling face is one of the first you get to see when you come into our office. I found my orthodontic calling with Dr. Galati in 2019. When I am not helping a patient start their orthodontic journey, I am doing crosswords, eating chocolate or getting my caffeine fix — sometimes all at once! I also have a passion for exotic cars and getting my fitness on. I have a ton of energy and love the interaction that I get to experience with our patients and my team every day.
---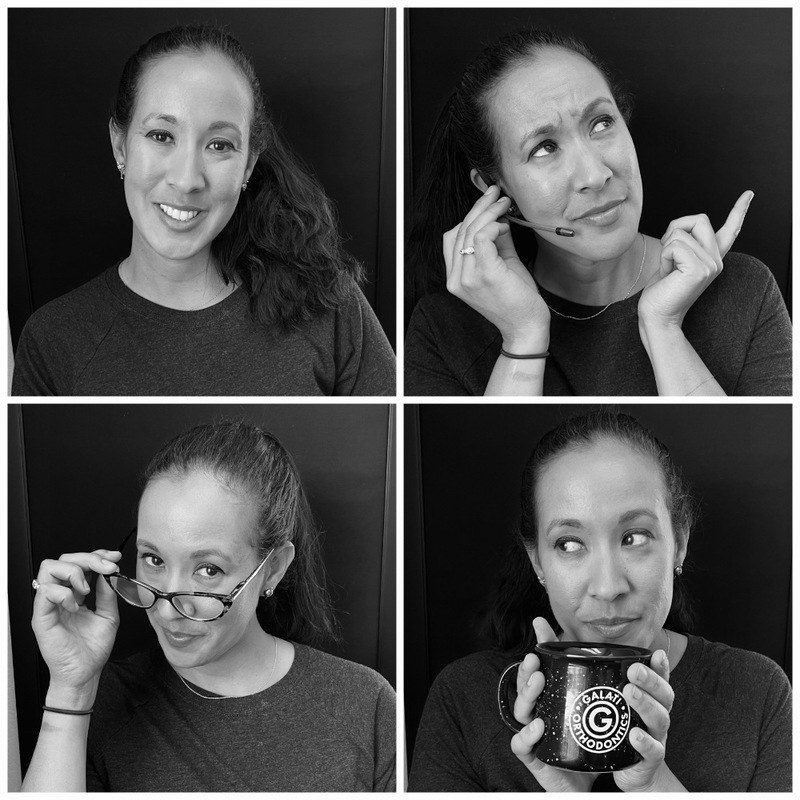 Sara — Front Office
I am one of the first friendly faces you see when you enter our office. I completed dental assisting school in June of 2021 and joined Dr. Galati's dental family in December that same year. I love that Dr. G's practice is more than just an orthodontic office; it's a family. Once you decide to move forward with treatment at our office, you become part of that family. We work to make your journey as seamless as possible, and I am proud to be certified in both CPR and RHS. Outside of the office, my partner in crime is my daughter, who joins me as we explore the outdoors and see what mischief we can get ourselves into, whether it's exploring nature and creeks in Sedona, hiking trails in Scottsdale or checking out Arizona history in Tombstone. Fun fact, I am a coffee connoisseur and enthusiast; I enjoy supporting our local Scottsdale coffee shops and even work at one on the weekends!