Troubleshooting Your Expander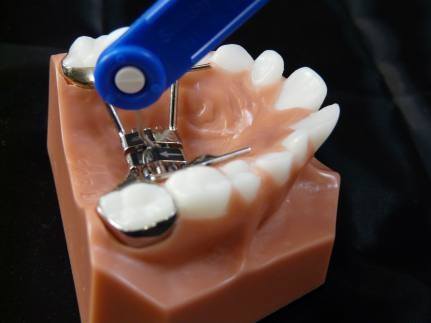 1. How do I turn the expander?
Toward the front of the tooth, there should be a visible hole. Insert the key carefully into the hole and then gently wiggle it to determine if it is fully seated. Keep the key inserted in the hole and push toward the back of the mouth (the direction will be marked with an arrow on the expander) until the other key hole is visible at the front of the mouth. Wiggle the key down toward your tongue to remove it (be cautious so that you do not "unturn" the screw). Gently remove the key from the mouth.
2. I can't find the hole at the front of the expander.
If this happens, it may be that the previous activation was not complete or the screw became unturned. To correct this, insert the key into the hole that faces the rear of the expander and continue the activation until the next hole is fully visible at the front of your mouth.
3. The expander seems to be loose on one side.
If you suspect the expander is loose, cease activating immediately and call Galati Orthodontics to schedule an appointment to have the expander checked and re-cemented. Keep the area clean until our orthodontist and team have examined it.
If you have further questions about troubleshooting your expander, please call 480-656-7801 for assistance.